Pastoral Leadership
---
Team Members
Rev. Kathy Cooper Ledesma
Senior Pastor
323.874.2104 Ext. 201
revkathy@hollywoodumc.org
The Rev. Kathy Cooper Ledesma, an elder in the California-Pacific Conference of the United Methodist Church, is the Senior Pastor of Hollywood United Methodist Church.
Appointed to this position in July 2006, Kathy has worked to intentionally grow this urban congregation, located at one of the two busiest intersections in all of Los Angeles, into a vibrant, progressive, reconciling United Methodist community in the heart of Hollywood. In her first five years, the worshipping congregation more than doubled and the number of children in Sunday school tripled. With a dedicated, talented staff, and a tireless Governance Board, the church's vision of reaching the mildly churched and families with young children, young urban professionals and progressives, is being realized. Through intentional outreach, mission opportunities  – including five teams sent to Camp's Waveland and Gulfside in Mississippi and eight  teams sent to UMCOR efforts to rebuild Haiti – and numerous advocacy efforts for justice, including an intentional effort to move the denomination towards full inclusion — Hollywood UMC is growing in numbers and in faith while welcoming all God's children into the congregation. To God be the glory.
Rev. Cooper Ledesma currently serves as a member of the Los Angeles County Mental Health Commission, appointed by Supervisor Sheila Kuehl.  She is also an active member of Hollywood 4WRD, a coalition in the greater Hollywood area working to house our brothers and sisters who call the streets home.
Kathy is a former member of The Wall/Las Memorias Project, who honored her for her work in 2014. She is the former chair of the Community Advisory Panel of the LAUSD HIV/AIDS Education and Prevention Unit. Kathy is one of the founding members of the Homeless Task Force of the Hollywood area faith communities (LA VOICE), served on the Los Angeles County Bring LA HOME! Blue Ribbon Panel on Ending Homelessness, and served on the board of Faith Matters – an interfaith advisory group to People Assisting the Homeless. In addition, Kathy served on the Los Angeles County's Safe Surrender Task Force, resulting in the creation of effective public policies encouraging women to not abandon, but safely surrender, unwanted babies at local hospitals and fire stations.
Kathy is the past co-chair of the Cal-Pac UM Conference "Imagine No Malaria" Task Force.  She is also the past co-chair of the Bishop's Task Force on Children and Poverty and the Board of Church and Society for the Cal-Pac UM Conference. Kathy also served for many years as the chair of the Conference Hunger Task Force.
From 1994-2005, Rev. Cooper Ledesma served the California Council of Churches, the public policy and education arm of the mainline Protestant community in California, as Board Chair and later as program staff. She directed statewide projects on interfaith relations, public/private partnerships, welfare reform implementation, and faith based child care. From 2005-2006 she worked as a project specialist at the USC Center for Religion and Civic Culture on issues relating to communities of faith and preschool for all, her strong expertise. During her tenure with the Council Kathy authored First Fruits for California's Working Poor, a study guide for congregations, about the lives and conditions of those participating in the state's CalWORKs programs.
In 2005, Kathy received the Boutilier Award for Distinguished Ecumenical Service from the Southern California Ecumenical Council.
Kathy received her A.B. degree from Occidental College and her M. Div. from the Claremont School of Theology. She was married to the Rev. Rene Ledesma for 26 years, until his death in 2014. She is the proud mother of two young adult sons, James and Joshua.
Team Members
Rev. Denyse Barnes
Associate Pastor
323.874.2104
denyse@hollywoodumc.org
Rev. Denyse was commissioned as a provisional elder in June of 2018.  She was appointed to HUMC as associate pastor effective July 1st 2018.  Rev. Denyse served her internship here in 2016 and remained on staff as pastoral assistant during 2017.
She graduated with a Masters in Divinity from Claremont School of Theology in May of 2018.
Rev. Denyse hails from the UK originally, leaving there in 2003 and teaching English as a second language in various countries across the globe.  She arrived in the USA in 2004 and has worked as a travel consultant and tour guide for adults with developmental disabilities and as an in-home hospice caregiver for Alzheimer's patients and their families.
Prior to leaving England, Rev. Denyse was teaching computer skills to young people with severe epilepsy.
When not working, Rev. Denyse can be found with her dogs, Sheldon and Jiminy, at the beach or in the park!
Team Members
Mark Stephenson
Pastor, Harmony Toluca Lake Campus
323.874.2104 Ext. 202
mark@hollywoodumc.org
As of January 2017, Mark has begun pastoral oversight of the Harmony Toluca Lake Campus (multisite of Hollywood UMC). Previously, Mark was the church's Business Administrator, while also leading adult education classes. When possible, he participates on mission trips – including previous rebuilding efforts in Mississippi, New Jersey and Haiti. Currently, Mark is member on the California-Pacific Conference's Connectional Table, and recently served as Chair of Cal-Pac's New Ministries Essential Ministry Team. He is part of the Finance Team for the UMC Western Jurisdiction. Mark was recognized by the Cal-Pac Conference with its annual Lay Man of the Year award, and was elected as a reserve delegate to the UMC General Conference in 2012 and 2016. Community-wise, he is on the Board of Directors for the Hollywood Property Owners Alliance, Greater Toluca Lake Neighborhood Council, Heart of Hollywood Foundation, and Moving Arts Theater.
---
Team Members
Melissa Perrigo
Director of Operations
323.874.2104 Ext. 202
melissa@hollywoodumc.org
Melissa Perrigo is transplant from Cleveland, Ohio. One who has made a home in the heart of Los Angeles ever since graduating from Ohio University, with a Bachelor of Science in Cartography. Surprisingly though, she did not end-up making maps! Instead Melissa established a long corporate career, mainly in finance based roles.  Industries have included: commercial & residential real estate, entertainment, retail & wholesale businesses, and merchant service companies. Now with HUMC, she has delved into the world of non-profit religious organizations, and Melissa feels God has placed her exactly where she should be!
Team Members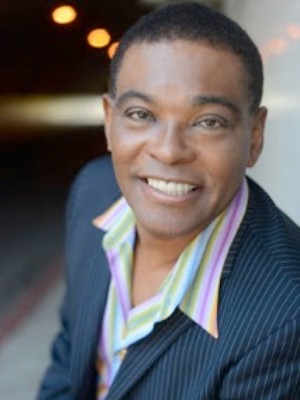 John West
Music / Choral Director and Organist
323.874.2104 Ext. 205
jwest@hollywoodumc.org
International performing artist John West received his Master of Music degree with Honors from the New England Conservatory of Music, Boston, Massachusetts. His initial organ studies began at the age of 13 under the tutelage of Richard Purvis at Grace Cathedral, San Francisco.
PERFORMANCES
Mr. West He has toured extensively throughout the world with performances
spanning distances from the Republic of Soviet States to the far northern reaches of Alaska, South America and throughout the United States .
His performance credits include solo appearances with the New York Philharmonic Orchestra, and the Pasadena Symphony. With the American Guild of Organists he has been a featured artist of Region IX Convention, and clinician for the 2004 National Convention. HE performed a solo concert in Ottawa Canada to rave reviews as well as on the Distinguished Artists Series at West Point, Military Academy in New York. He also has performed on all the major instruments in Southern California including the Hazel Wright Organ at the Crystal Cathedral, Disney Hall and First Congregational Church Los Angeles.
His recurring performances since 2007 as Guest Artist with the Los Angeles Master Chorale (LAMC) at Walt Disney Concert Hall have been extraordinarily well received. In a review from the San Gabriel Valley Tribune of the LAMC All Los Angeles High School Choir Festival, the reviewer wrote, "The students were rapt in their seats. They cheered on West, the rock star of the event, every time he appeared onstage."
In June of 2010 John was featured to play for the prestigious 100th Anniversary Concert of the Los Angeles Chapter of the AGO on the largest church organ in the world at First Congregational Church Los Angeles.
RADIO, ORGAN RECORDINGS, DVD& COMPOSITIONS
In February 2000 John West was the solo featured artist for the longest running radio show for the organ, 'Pipedreams' with Michael Barone. John is most honored to be a featured organist on the DVD Documentary of the Glatter-Götz-Rosales organ at Walt Disney Concert Hall.
He has two solo organ compact discs, 'Rev'd Up Organ!' and "The Roar of The Furies & The Sounds of Sirens". Both are available for purchase by contacting JohnWest@JDoubleU.com
John has choral works published by Lawson-Gould and organ works published by Augsburg Fortress.
A HOLLYWOOD CAREER- TV, FILM, RECORDINGS
John is also very active as a performer/musician in film, television and recordings. Since arriving in Hollywood he has continuously had a successful career in the entertainment field.
He got his first professional industry job as a staff writer on the Motown Records label. He eventually became staff producer and had the opportunity to hone his skills working directly with founder Berry Gordy, Jr. He has had songs recorded by such singers as Jennifer Holiday and Nancy Wilson
His uplifting spiritual song "Heaven's Hands" was used to open the Vienna Music Festival, Vienna Austria in May of 2011. The song was performed with a full orchestra, a chorus of 100 plus voices before a crowd of 10,000 people.
John has had his songs placed in film, and his vocal arrangements can be heard in the following feature films. Disney's "The Three Musketeers" starring Mickey Mouse, Donald Duck and Goofy, "Phone Booth" and the 2010 release "Faster".
He became an in-demand vocalist for TV and Film and has worked as vocal contractor for such blockbusters as "Hairspray". "Godzilla", and "South Park" His vocal performances are included in the films "King Kong", "Norbit", "Men In Black", "Night At The Museum 1 & 2 & 3", "The Matrix Trilogy", "Happy Feet 1 & 2", "The Lorax", "The Simpsons", "Ice Age II, III & IV", "Star Wars 2016", and a host of others totaling over 150 films!
Television appearances include "Dancing With The Stars", "The Academy Awards", "Boston Legal", "American Idol", "Grammy Awards", "GLEE" and "The Voice."
Team Members
Kevin McCloskey
Children's Ministry Coordinator
323.874.2104 Ext. 200
kevin@hollywoodumc.org
Kevin has worked with children, youth and families for over 20 years, much of that in church and Christian ministry. He is the father of three children, Rachel, 20, Grace, 17 and Silas, 6, and loves being a part of the HUMC family with his partner, Tony.
Team Members
Donna Miller
Administrative Coordinator
323.874.2104 Ext. 100
donna@hollywoodumc.org
Donna Miller first came to HUMC in 2008, and attended until 2010 when she moved back to the Midwest. Since her return in the fall of 2017, she has been active in the community here and in June of 2018 began her role as part of the HUMC team. She brings her media and writing skills to bear in helping to create print and multimedia for the worship services and email newsletters, as well as coordinating the front office.
Team Members
Devon Michael Jones
Communications / Marketing Director
323.874.2104 Ext.207
devon@hollywoodumc.org
Devon joined HUMC in 2008 as a member, and has been involved with the homeless ministries and the music ministries. He joined the staff at the beginning of 2015 and has been working to grow our social media presence and community awareness with the hopes of growing our church family and ministry programs here in the heart of Hollywood and Toluca Lake.
Team Members
Gilbert Cheng
Facilities Manager
323.874.2104 Ext. 206
gilbert@hollywoodumc.org
Gilbert has been with HUMC for over 5 years and has served in the non-profit sector for over a decade.
About
Hollywood Campus
Phone: 323-874-2104 Email:
info@hollywoodumc.org
Address: 6817 Franklin Ave. Los Angeles, CA 90028 Follow this campus on
Toluca Lake Campus
Phone: 323-874-2104 Email:
info@hollywoodumc.org
Address: 4301 Cahuenga Blvd Toluca Lake, CA 91602 Follow this campus on